ArubaOS-CX (AOS-CX), the software at the centre of the latest range of Aruba switches, is game changing innovation that shifts the conversation towards an intelligent and flexible software platform which just happens to run on high performance switching hardware.
On the back of independent research reports ranking Aruba #1 in their field, Aruba is keeping the momentum rolling with updated versions of AOS-CX and NetEdit software (for configuration management, deployment and conformance) and new switching models.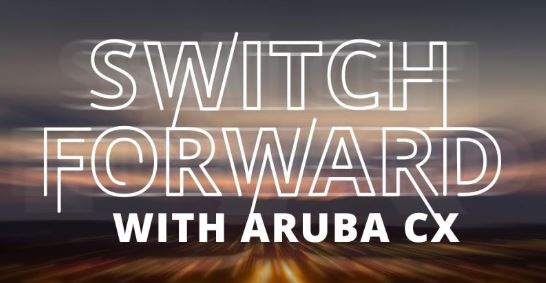 Why is AOS-CX a game changer?
A new software platform:
AOS-CX, developed by Aruba was initially released in 2017. Now in use by over 1000 customers globally.
A time series database logs all states and events allowing for real time and historical analytics.
Cloud native programming provides container published modules providing ease of upgrades and platform resilience.
A NetEdit tool aiding configuration testing, deployment and conformance testing for AOS-CX switches.
Analytics enabled:
Built in Network Analytics Engine (NAE) allows for probes/scripts/tests to run directly on the switch. Can be used for monitoring of network states, testing for application issues, detection of network anomalies (such as changes to number of route table entries or routing protocol neighbour associations)
Traditional monitoring generally polls a switch each 5 minutes remotely. NAE runs in real time on each switch, providing a powerful distributed monitoring platform across each switch in every site.
NAE uses python programming language for its scripts allowing monitoring and automation to be configured on the switch to engage even with remote servers or applications
An ever expanding selection of scripts is published online for simple install and usage, via Aruba Solution Exchange (ASE).
Automation Ready:
Every configuration item and network state are made available via an API allowing customers flexible options for integration with external systems permitting monitoring, automation and configuration.
AOS-CX also has available published libraries for Ansible (a popular Linux automation system).
Highly Available:
VSX stacking (6400 / 8320 / 8325 / 8400) of 2 switches maintains a dual control and data plane. A dual control plane allows for configuration items and network states to be shared.  The common network view across two independently controlled switches provides a highly available and resilient configuration. The dual data plane ensures both switches are actively forwarding traffic ensuring high performance and throughput.
VSX stacking allows for live firmware upgrades with zero downtime (as demonstrated at Aruba Atmosphere APAC 2019 during keynote). This process upgrades the firmware of each switch in series providing active forwarding of traffic during the entire process.
VSF stacking support for any 6200 / 6300 switch models provide a single control plane, providing a virtual stack for increased resilience and ease of management.
An end-to-end solution
The complete range of AOS-CX Data Centre, Campus Core and Edge switch models now available provide a powerful and unified end-to-end solution. Combine the game changing features of AOS-CX with configuration validation and deployment ease provided by NetEdit and managing a world class network has never been easier.
With certified network solutions architects in house, contact Lynx and we can help design the network of tomorrow, today.